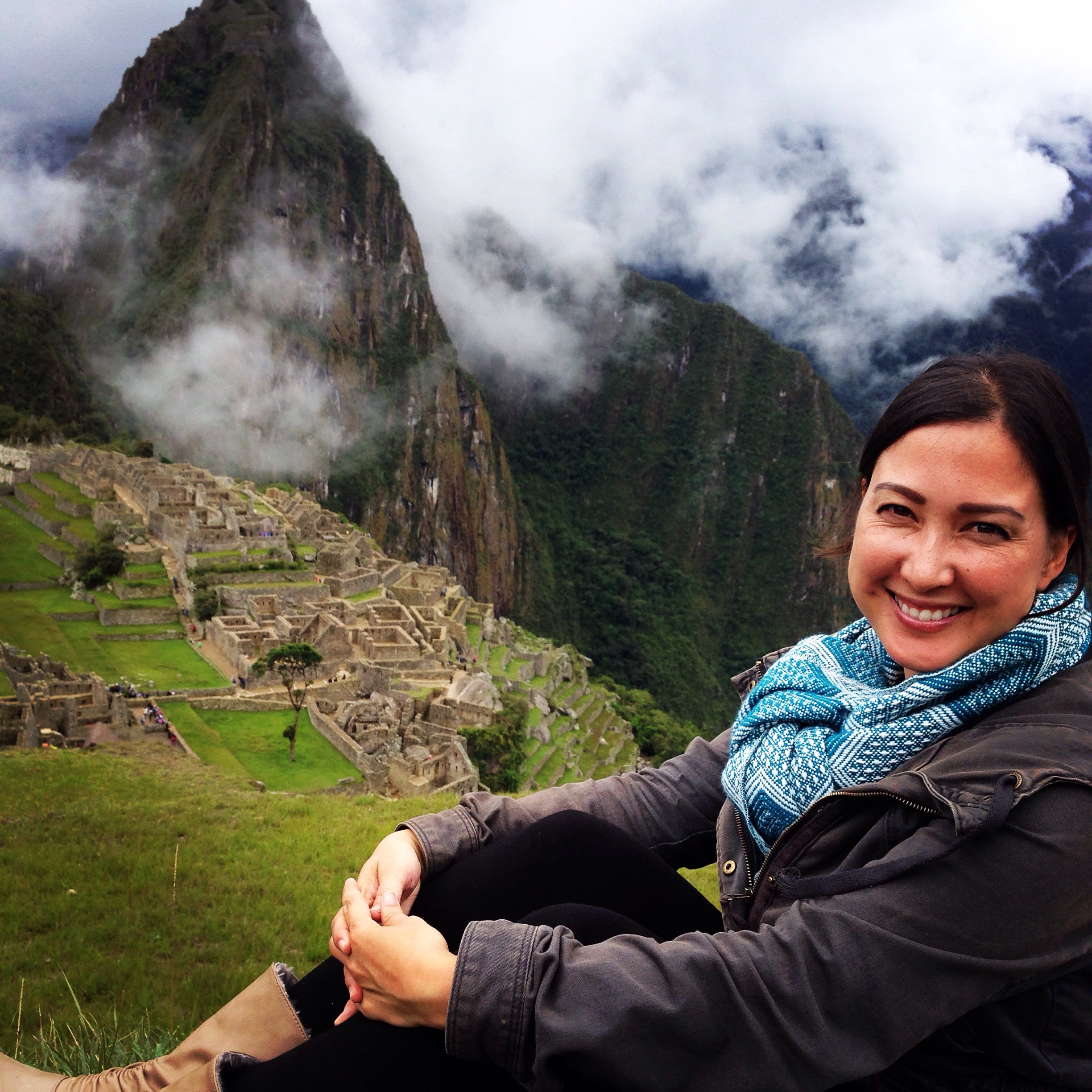 Today makes 100 days since the day I landed in South America.
A whole new continent, a whole new language and a whole new world of adventure. I've learned so much about the people, places and of course food culture of Colombia, Ecuador, Peru and now Bolivia. I've made friends from all over the world and I have left pieces of my heart in so many places.
I've watched the clouds swirl around the ancient ruins at Machu Picchu, climbed 700 steps to the top of La Piedra in Guatape, spent Thanksgiving with new friends in Ecuador. I've filled my belly with ajiaco, choclo mote, ceviche and empanadas. And surprisingly, I've done it all in my limited – but improving – Spanish and I've learned to get by on a daily basis out in a world where things often feel quite foreign.

While of course there have been frustrations along the way, I try to keep things in perspective. I know that I'm very fortunate to be able to do this and I am grateful every single day. So many people have commented that they are living vicariously through my travels and some have asked how I'm able to afford to travel like this. No, I'm not a trust fund baby and I don't have a huge savings put aside for this trip. For those who are curious, I'll let you in on a little secret…
Travel doesn't need to be expensive!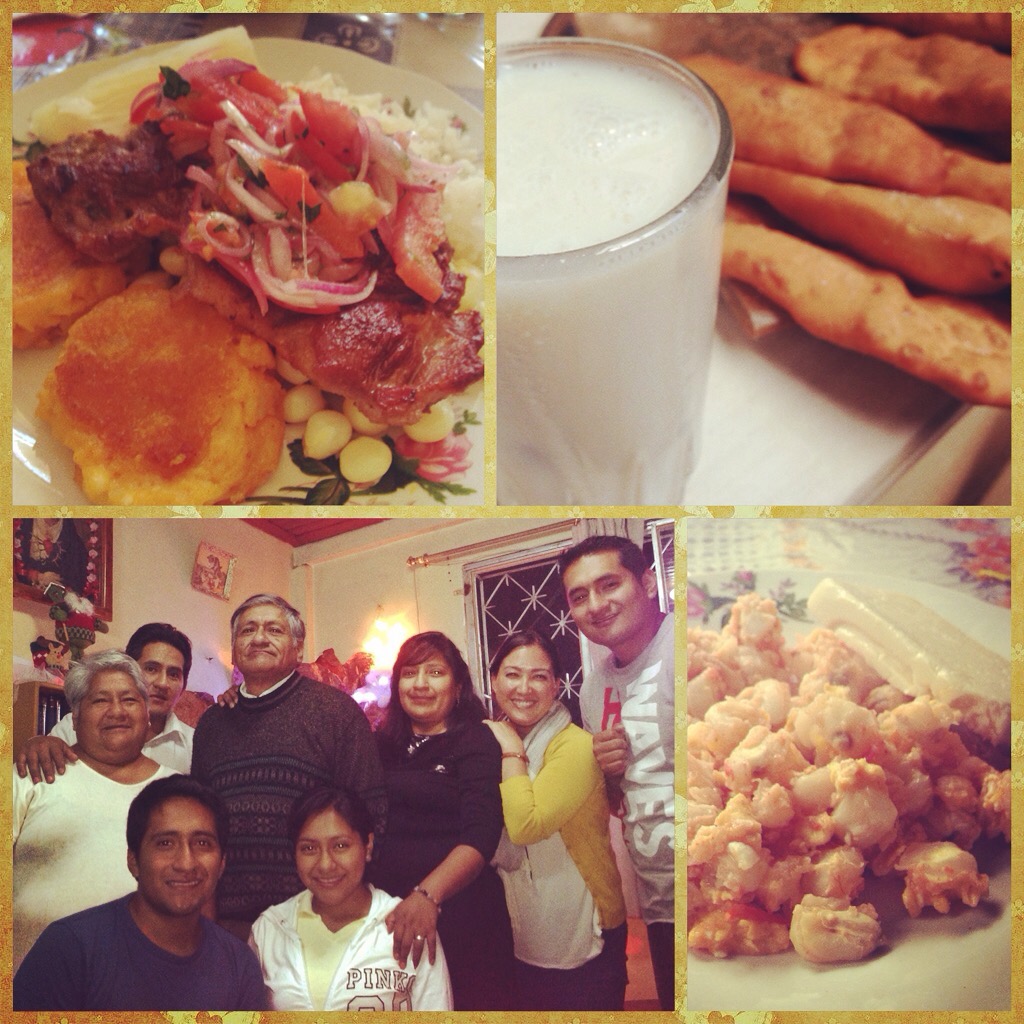 Slow travel (as opposed to the one- or two-week vacation) can be much less costly than you realize, often a lot less than what you live on at home, depending on the destination you choose.
Airfare and health insurance are your biggest upfront costs, but when you spread them out over time, it's not so bad. For me, they work out to a little over $11 per day for a trip spanning three continents over 277 days. And in South America, my daily living expenses have so far averaged just over $40 per day. While these will likely go up a bit in some of the countries that I have coming up, right now the cost of traveling the way I've been comes out to less than $1600 per month, including airfare, about half of what it cost me to live in Hawaii.
There are also ways to earn a living while traveling like teaching English, for example, or keeping your old job but working remotely. Although I'll freely admit that I'm not raking in the big bucks freelance food and travel writing, I'm hopeful 2015 will be a better year in that regard! I've been fortunate to work with some talented editors and to experience things I wouldn't have otherwise, so I truly love what I do and I'm learning more every single day.
For those who are interested in the nitty gritty breakdowns, I've been keeping track of my expenses by country. Your spending habits may differ, but this should be enough to give you a starting point:
Colombia Cost Breakdown
Food – $15.93
Lodging – $7.76
Transport – $6.26
Sightseeing – $2.23
Personal – $2.58
Misc – $0.59
Colombia cost per day: $35.36 (31 days)
Note: Food & lodging costs were a bit flipped here as I stayed with Emily & Bryan in Cali for a couple of weeks and I splurged a bit to celebrate their recent engagement as well as Kim's birthday. You could easily get by on around $10/day for food and I'd budget up to $15 for lodging – we had great luck with AirBnB in Colombia.
>> Colombia Destination Guide
>> Colombia Photo Galleries
Ecuador Cost Breakdown
Food – $8.94
Lodging – $21.25
Transport – $1.67
Sightseeing – $1.76
Personal – $5.32
Misc – $0.52
Ecuador cost per day: $39.47 (46 days)
Note: My transport costs are ultra low in Ecuador, in part because I was lucky enough to get rides from friends between Tena and Quito, but mostly because it doesn't cost much. Buses between cities in Ecuador average only $1 per hour traveled and public transport in Quito costs a whopping 25 cents per trip. Sightseeing is a bit lower than it would have been due to three tours I was fortunate enough to cover for the Viator blog, where you can now read about my Quito Culinary Tour & Cooking Class and Old Town Walking Tour.
>> Ecuador Destination Guide
>> Ecuador Photo Galleries
Peru Cost Breakdown
Food – $12.02
Lodging – $10.71
Transport – $9.06
Sightseeing – $18.45
Personal – $3.96
Misc – $0.06
Peru cost per day: $54.26 (17 days)
Note: Peru definitely was priciest due to the overnight trip that I booked to spend New Year's at Machu Picchu ($250), which I would do again in a heartbeat and don't regret one bit. It also skewed the lodging and transportation costs a bit since I counted the whole package (hotel, train, bus transfers, MP entrance and tour) as sightseeing. Had I stayed in the country longer, the cost would have spread out over the days a bit more. Transport costs were higher as inter-city buses definitely cost more than those in Ecuador. The food in Peru was fantastic and didn't break the bank, even with a few splurges like Cebecheria La Mar in Lima.
>> Peru Destination Guide
>> Peru Photo Galleries
>> Got questions about any of the places I've been so far or what's next? Feel free to leave a comment!