Yesterday was my grandmother's birthday. She passed away in 2008 while I was a few weeks into what would be a six month trip around the Pacific. She had been diagnosed with Alzheimer's years before, and her health had been deteriorating, so before I left home, I'd said my goodbyes and made peace with the likelihood that it might be the last time I'd see her. I got the news while checking my email at an internet cafe and I broke down in tears, even though I knew it was coming. A few days later in a small village outside of Bangkok, a Thai friend helped me to set up a Buddhist ceremony to honor my grandmother's spirit.
Five years later, here on a rainy November morning, I find myself thinking back to grandma's kitchen table. I can imagine the steam rising up from a bowl of her corn chowder. I always loved the thin broth, sweet corn and salty bacon pieces. I can remember her making the soup, and later when she was no longer the one doing the cooking, my dad following the same recipe. It's nothing fancy, but that steaming bowl can really hit the spot.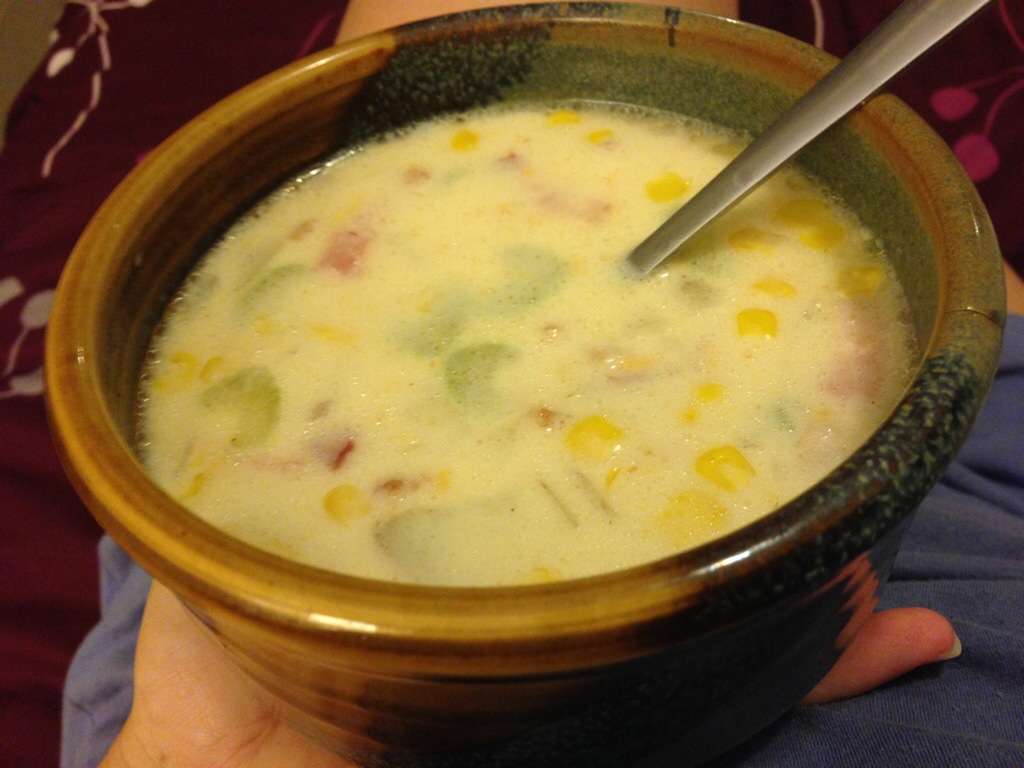 These days I try to avoid cooking from a can as much as possible. I get most of my meals through farmers market veggies and I keep a pretty small pantry. Whereas there are two 24 hour grocery stores within walking distance from my home today, my grandmother grew up in the plantation era and I know she needed to stock up to feed the family. Hence, our pantry was always full of the canned ingredients to make comforting bowls of chowder to warm you up in the rainy Makawao weather. She didn't shop at a farmers market but we always had avocados from the trees she tended outside, and jellies made from the fruits around the yard – strawberry guava, surinam cherry, lilikoi, poha berry. I wish I'd learned to make them when she was still around to teach me, but I had no interest then.
Today, I make a special trip down the canned foods aisle to make my grandma's corn chowder, not her own recipe, but one of the many she hand-copied onto index cards weathered with age and use. I scanned them all after she passed, and I'm thankful to be able to turn to them today. Grandma thought this one was "Good" (capital G) and so do I.