The Curtis is definitely not a hotel for people who take themselves too seriously. From the moment you walk through the doors, you're practically begged to leave your grown up inhibitions behind and to get in touch with your inner kid.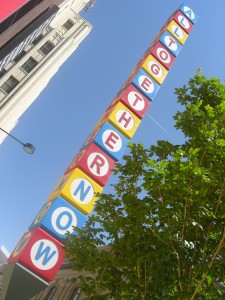 As you check in, you are given a warm cookie (this is a Doubletree property, after all) and you can choose from a selection of board games to take up to your room or to play in the comfortably mod lobby.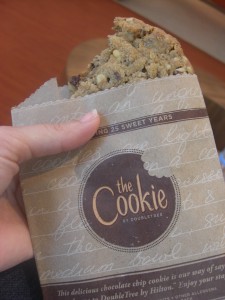 Each floor has a different theme – I was on the "sports hero" floor and Rocky Balboa's voice would announce our arrival in the elevator. There was a big hair floor (think Marge Simpson and 80s rock bands), a One-Hit Wonders floor, and the 13th floor is horror-movie themed, appropriately.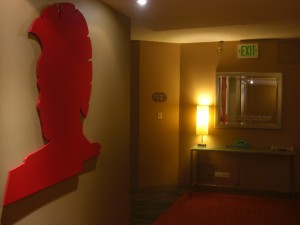 The hotel is pet friendly and four legged guests are treated like VIPs – a board at the entrance holds photos and names of all the pets who'd be staying at the property. If you're having trouble making a decision, a "fun facts" brochure in the room notes that the front desk staff are rock, paper, scissors experts. Just about everyone I ran into, including staff, meeting attendees, and all the guests, seemed to really be having fun. It's almost guaranteed with such a playful vibe.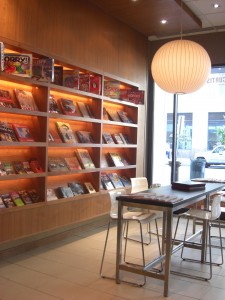 Downstairs is a great restaurant and martini bar called the Corner Office. Here you can enjoy breakfast, lunch, dinner, and of course, a great selection of house wines, local beers, and creative martinis. Guests get a coupon (in the form of a post-it note tacked up on your mirror) to enjoy a discount down at the restaurant as well.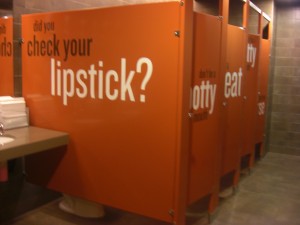 If you're holding a meeting, the hotel has conference facilities and they also do weddings – perfect for a couple who wants to have fun with their big day. Guests also enjoy amentities such as a fitness center, complimentary wifi access, and of course those awesome warm cookies. The staff is always looking for ways to help make your stay more pleasant, or more fun.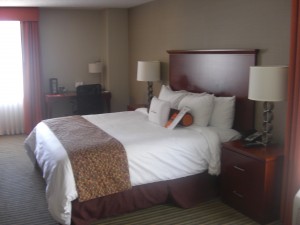 I'd definitely recommend the Curtis to anyone with a short stay in Denver who would like a central location and an experience outside of what you'll find at the chain hotels around the block.
The Curtis Hotel
1405 Curtis Street
Denver, Co 80202
Phone (303) 571-0300