I've lived on Oahu now for more than a decade. Just being able to say that makes me feel old! I was born and raised on Maui, first in Pukalani and then Makawao. One of the things I miss about Upcountry Maui is the chill in the air. Because of the higher elevation, mornings Upcountry are cool and often smell of the rain that's fallen overnight. Temperatures in the winter sometimes dip into the 50's and we pull out the extra blankets, sweatshirts, maybe even grandpa's old space heater to put by our feet while we watch tv.
Today I live in Honolulu, which I love dearly and call home. I live in the shadow of Diamond Head, steps away from my favorite running routes and just a short walk from the beach. It's a great location and I do my best not to take for granted how lucky I am.
But mornings like this make me miss Maui.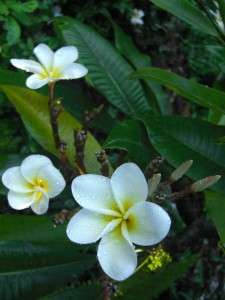 While in the summer I need a fan to keep me cool at night, the winter months bring cooler temperatures, even to the concrete jungle of Honolulu. "Perfect sleeping weather" as our tv weathermen are fond of calling it. This morning, I woke up and pulled my blanket up to my chin. The outside temperature is in the mid-60s. It makes me miss Makawao.