A few weeks ago as I struggled to determine what direction my life would take next, I had absolutely no travel plans on the horizon. Yet as always seems to be the case in times like these, somehow the stars aligned so perfectly that even I was amazed.
In less than a week, I pieced together what will turn out to be a month-long trip halfway around the globe and back, beginning with the AWP Annual Conference in Seattle. After a few days there, I'll be catching a train to Portland to visit my cousin and to check out the famous food trucks and local beer, wine and cocktails. I love trains, so next will be a 30 hour trip from Portland down to LA to visit Jess before heading to Ireland to celebrate the wedding of one of my best friends.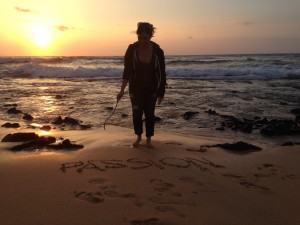 Every year, my friends and I choose a word for the year and my word for 2014 was Passion. In the past few years I felt like I've gotten further from myself and things that really inspire me. So this year I've resolved to get back to those passions. Anyone who knows me could say that my three biggest passions are food, travel, and writing. So this impromptu trip seemed the perfect way to combine the three.
Feel free to check out the pages that I've created to keep together recommendations for Seattle, Portland, LA, and Ireland. If you see anything I'm missing, please feel free to leave your tips in the comments so that I can add them! I'll be blogging along the way and you can also keep up via Instagram and Twitter for the latest photos and videos from the road.
Here we go again… =)