One of my new year's resolutions this year was to do more traveling within Hawaii. When I was growing up on Maui, I don't think I truly learned to appreciate the islands. I was always pining to be somewhere else – living in New York City, spending holidays in Paris, or taking extended trips around the globe. I've lived in Hawaii all my life, yet I've really only gotten to know Maui and Oahu. Such a shame!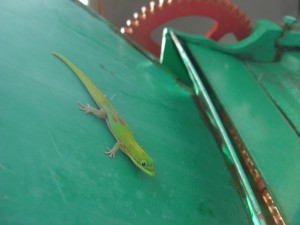 This year, my brother moved to Hilo to study tropical agriculture. What a perfect reason for me to come visit! Next week I'll be headed first to Kona/Kealakekua for a few days, then to Hilo. It's a much-needed vacation so I'm trying not to pack my schedule too tight.
For Hilo, I told Todd that the only two things I really want to do while I'm there are to visit the Hilo Farmers Market and to go see Hawaii Volcanoes National Park. Also hoping to detour to Waimea at some point (a friend was just raving about Merriman's) but we'll have to see if there's time… Can't wait to share pictures and tips!
I'm also signed up for the Kauai Half Marathon which takes place over Labor Day weekend. It's a long way off, but I'm excited to visit Kauai as well. Hopefully these won't be the only two interisland trips this year, there's a lot more to explore even on the islands that I know best – Maui and Oahu. Miss those low interisland airfares!
Do you have suggestions or tips for Hawaii Island or Kauai? Please share in the comments!