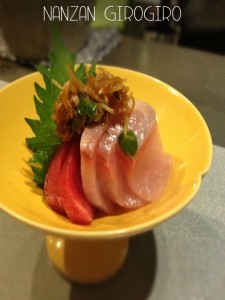 Nanzan Giro Giro is one of those hidden gems in Honolulu that I never would have found on my own. I'd heard murmurs of the interesting contemporary kaiseki-style restaurant tucked away on Pensacola Street, and finally went to visit for the first time last November.
The kaiseki style of cuisine is truly a culinary art form. The set kaiseki menu is the only option at Nanzan Giro Giro, and the entire menu changes each month. You basically put your total trust in the restaurant, sit back, and let the show begin. For $50, seven courses are meticulously presented and prepared for you with beautiful ceramic serving dishes – created by the artist Nanzan. None of the dishes are large (maybe 3-4 bites for most) but I left feeling full, probably because you eat with your eyes first and the presentation is such a beautiful feast for your senses.
The March 2013 menu was titled the "Month of Growth" which feels appropriate, given that the word I picked for 2013 is GROW! A good friend decided to have her birthday dinner here so I was anxious to see how it compared to the menu I'd tried in November. My server mentioned that this month's menu was more French-inspired than November, which to me was very heavy on traditional Japanese flavors. (The photo at the top was one of the courses last November.)
Nanzan Giro Giro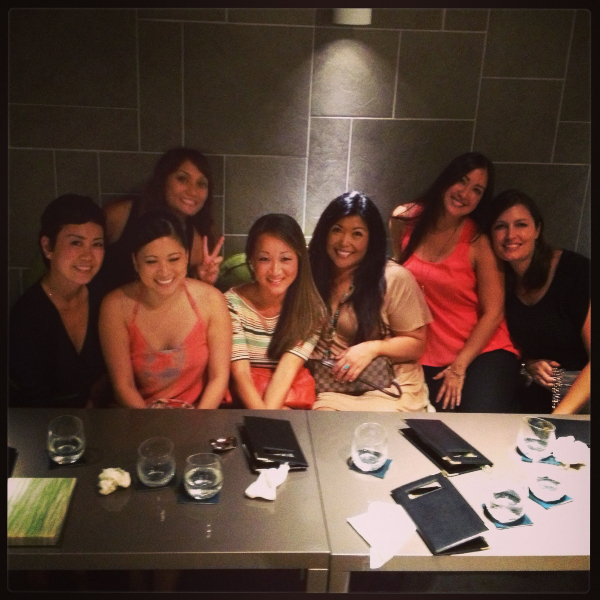 Tips for your visit
Street parking on Pensacola or surrounding streets. I've gotten lucky both times but you may want to allow a few extra minutes to be sure you get parking.
There is a wine pairing option with dinner, which includes 4 wines (2oz each) to pair with your courses for $25. I usually opt to do wine by the glass or bottle instead and there are also sakes and beer available.
Dessert is an extra $8, and also rotates monthly, but always includes a tiny flavored macaron, a nod to their sister restaurant in Paris.

Nanzan Giro Giro
560 Pensacola Street
Honolulu, HI 96814
(808) 524-0141